It is possible to share screen on Skype on the desktop version for Windows and macOS from the last few years. Recently Skype expanded this setting to Skype for mobile. With Skype 8 mobile app, you can stream the display of your Android device or iPhone or iPad to your contacts. All you need is to open the Play Store or App store and download the upgrade for your Skype installation and make a call.
Share screen on Skype for iPhone and Android
Remote access and screen sharing are already possible in mobile devices with TeamViewer. However, this feature not widely used among iPhone and Android mobile phone users, probably because of the platform limitations. But it might get more takers as Skype rolls-out the option to share screen. When you have cross-platform video capabilities and IM, screen sharing is a lot more useful on Skype.

1: Download latest version of Skype app for Android, here or iPhone, here.
2: Make a video/audio call on Skype between the two devices you want to share the screens.

3: When the call starts, tap on the phone display, and find the three dots on the right side.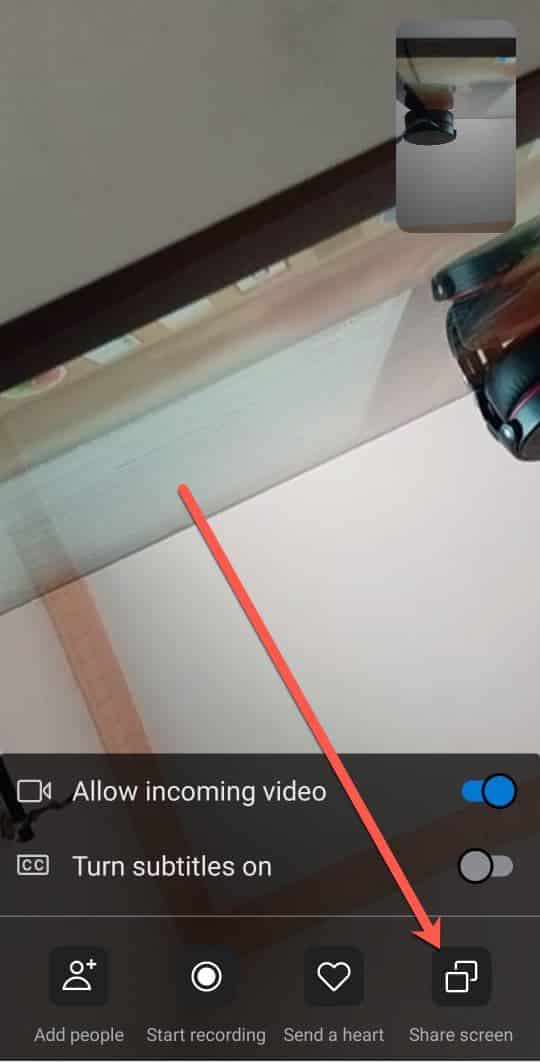 4: Take the option to "Share Screen" and press Continue/Allow if a warning pop-ups.
You may minimize the Skype window at this point, and go to the home screen of the device or any other section which you would like to share with your chat-mate.

How to stop screen sharing in Skype mobile app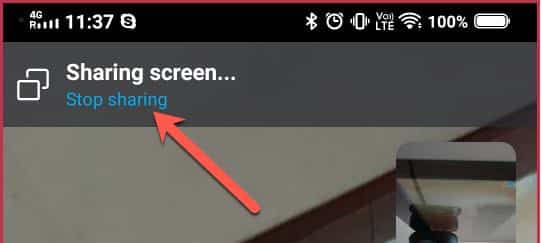 When you are casting screen on Skype, a red border appears outside the shared portion. It's just a reminder that you are streaming the activities on phone display with your Skype contact. One may stop the screen sharing by clicking the Blue link at the top left section of the phone.
Share screen on Skype desktop (Windows and macOS) to mobile
The screen casting on Skype works in such a way that the device from which you start the above process act as the host. If you like to share the display screen of your mobile phone to Mac or PC, you should press the screen share button on the iPhone or Android app first, and ask the desktop user to accept the request.

On Skype for desktop, the setting to share the screen is there on the right-bottom side of the video call window. Just move your cursor to find the icon, as seen in the screenshot.
[embedyt] https://www.youtube.com/watch?v=VmWcYjJh7RU[/embedyt]
The new Skype with screen sharing feature is compatible on phones running Android Marshmallow (6.0) and iOS 12 and above. Check the above video to see how I stream the display of my Android device to Skype installed on a Mac- it works on Windows too.
Update: Skype 8.52 supports screen sharing on the Chrome web browser version 72 and above on Windows and macOS.

Share screen on Skype mobile app [Android & iPhone]