Locally installing Brave on your PC is the best way to earn revenue from the browser's popular rewards program. However, as you all might know, the Brave browser is not all about making money. Brave can block unwanted ads on websites, cookie notices and offers you a private browsing option through the inbuilt Tor module. So if you want to access a blocked website in a school or college, Brave can help you do that– but what if the admin has blocked installations? Download Brave browser portable x64 or 32-bit installer to use Brave on Windows computers in a public place.

Download Brave portable browser 1.49 (x64/x86 bit)
Those who want to use the browser on a self-owned PC may check our article on downloading the Brave offline installer for Windows. But you can't use this installer on a college or PC where the admin has set Chrome or similar as the default browser. In most of the institutions, system admins block new software installations on their network. It helps them prevent malware and enforce the institution's rules.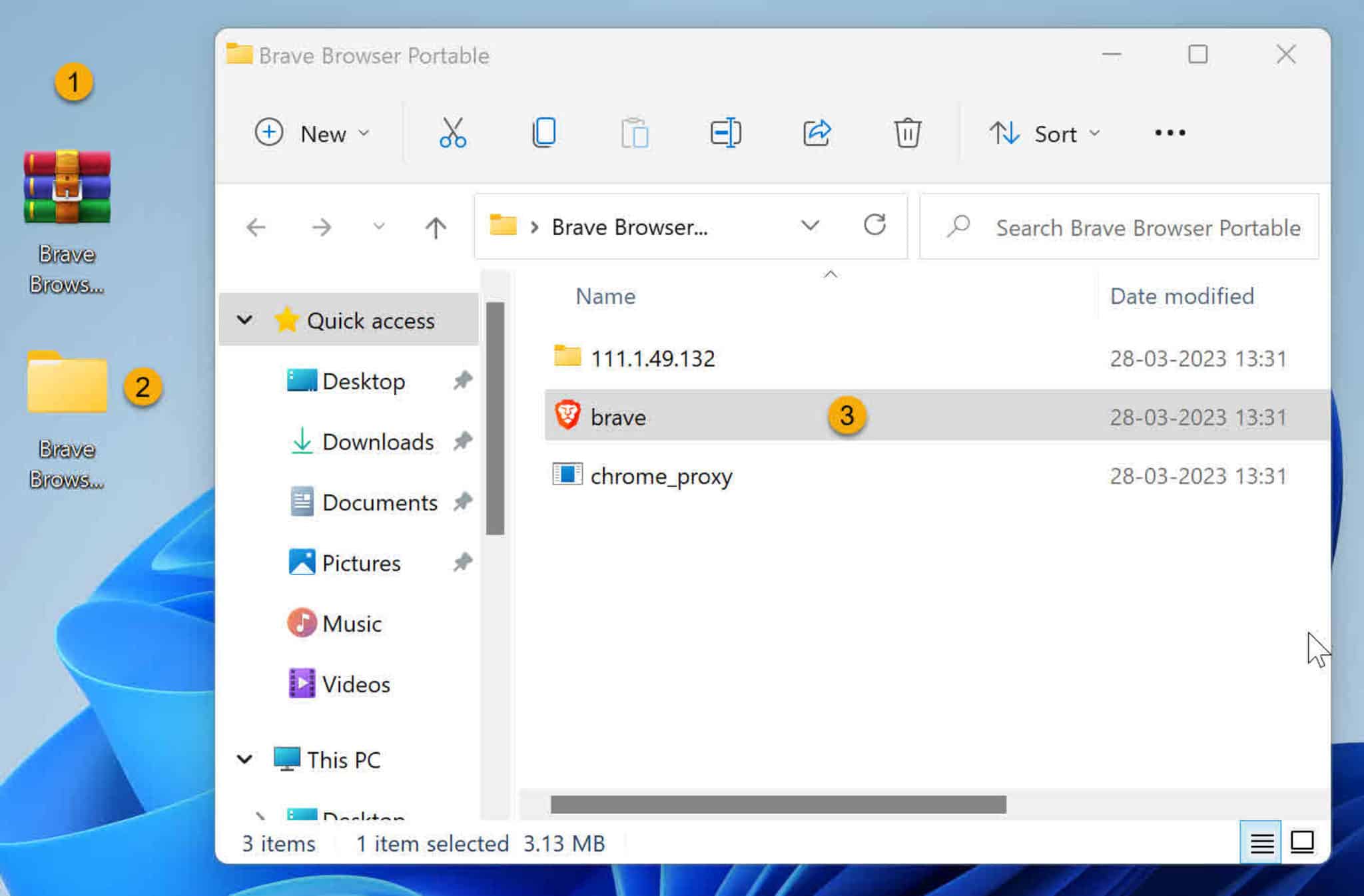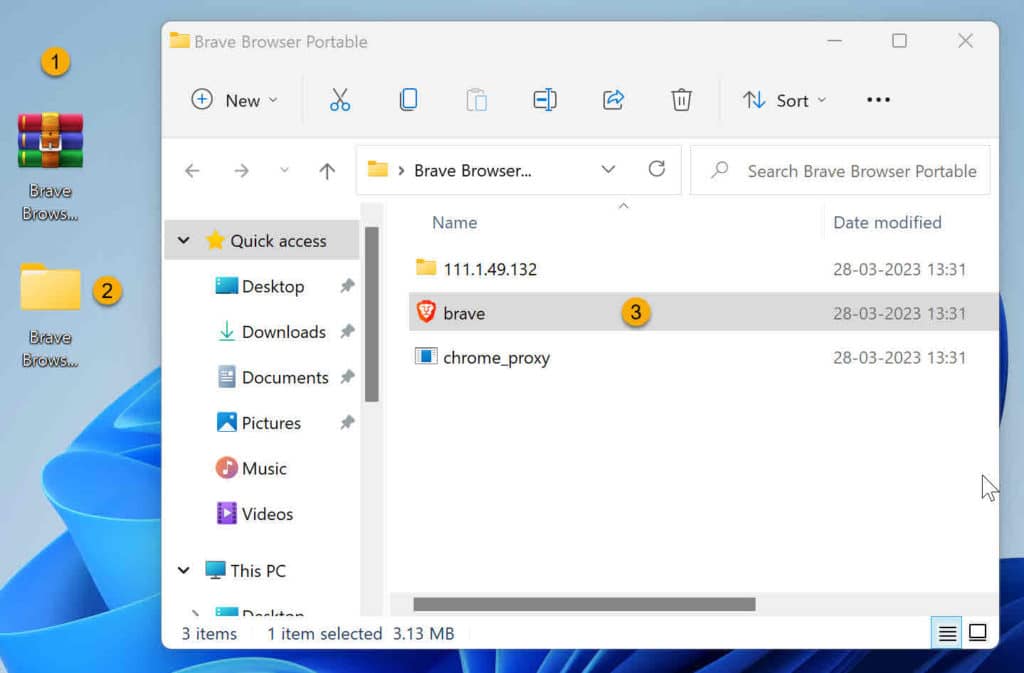 If you download the Brave portable edition, you don't need to install the browser on your computer to use it. Brave's private mode, which has a Tor window option, lets you quickly access blocked websites from a school or college without installing additional software or VPN. You also get the latest ad and social media tracker blocking capabilities of the Brave.
All you need is to extract and save the Brave portable zip file's contents to your USB Pendrive. Whenever there is a requirement, connect the storage device to the PC and double-click on the Brave icon to launch the browser.
Unfortunately we don't have the latest version of Brave portable for 32-bit Windows, kindly use the one provided or download the 64-bit edition, which is compatible with most of the modern PCs.
Unlike the other third-party releases of Brave Portable, the above download comes without any branding. We make it from the latest Brave version 1.49 — you can check the download on VirusTotal if you have any malware concerns. The main disadvantage of the portable Brave is that you can't update it from within the browser. Also, you may not be able to earn revenue from the Brave Rewards. However, if you are only concerned about updates, please bookmark us; we will provide future releases of Brave portable on this page,

Download Brave browser portable for Windows (64/32-bit installer)