Just like Chrome, if you download the Windows version of Brave Browser, you get an online installer from Brave.com, the official website. BraveBrowserSetup.exe, a 1.5 Mb file, then downloads the 64-bit or 32-bit version of the software depending on the user's hardware. You always need the internet to use a web browser like Brave. However, some people may want the Brave's full and offline installer, for setting it up on multiple computers. Although it is not easily accessible, Brave also has a standalone installer for Windows PCs.
Brave Browser offline installer 1.25.68
Besides browsing the web, regular users don't benefit from using a Browser app like Chrome. Brave brings a new concept of paying users for viewing ads in their browsers while keeping their sessions more private and secure. We get BAT tokens for clicking the Brave ads that come as notifications on our browser. The value of 1 BAT is now more than $1, and we can convert the same into cash or cryptocurrencies.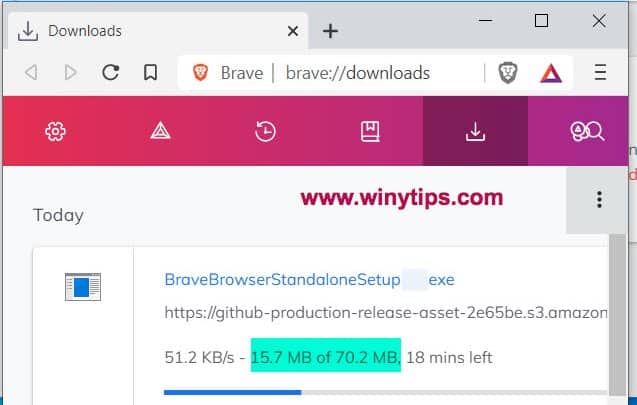 Now if you don't want Brave offline installer, click here to download it on Windows, macOS, Linux, and mobile devices in the usual way. You may also check the following screenshot for the changes in Brave 1.25, for latest release for desktop platforms.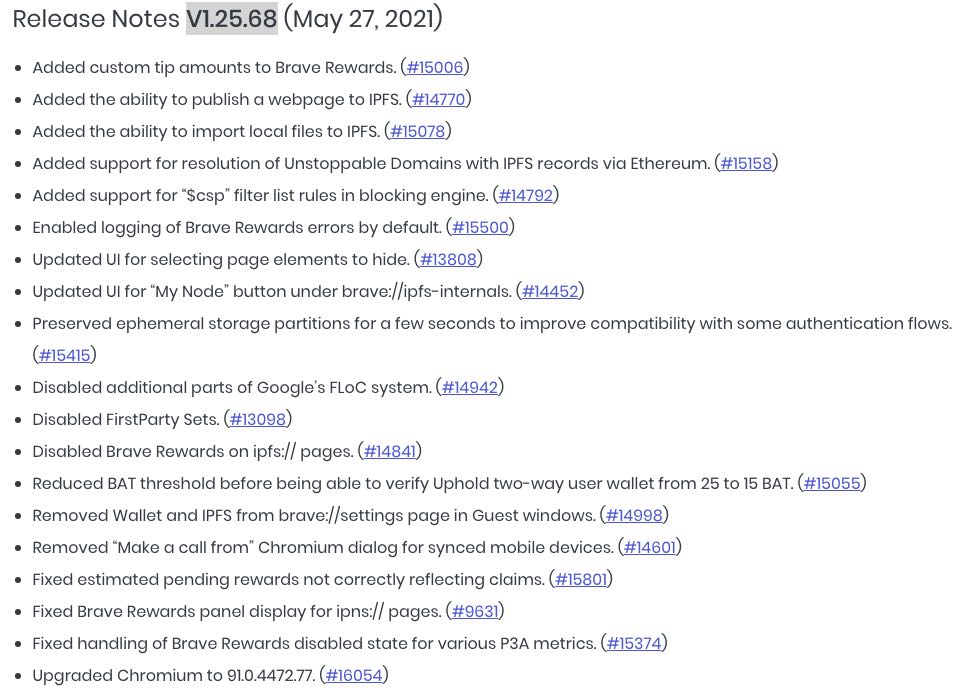 The new versions of Brave Browser allow users to redeem their ad rewards (BAT) to gift cards. Sign-up for an Uphold account, and do KYC to convert your earnings Gift vouchers for Amazon, Apple, Uber, Walmart, etc. through brave.tapnetwork.io portal.
Steps to download Brave's full offline installer (32-bit or 64-bit)
As Brave.com doesn't allow you to download the offline installer, we looked for alternatives. And we found the Github page of the Brave Browser that lists the latest versions of the app, in the beta, dev, and nightly release channels. Here is how to download the full installer of Brave browser 1.25.68 from the stable release section of this page.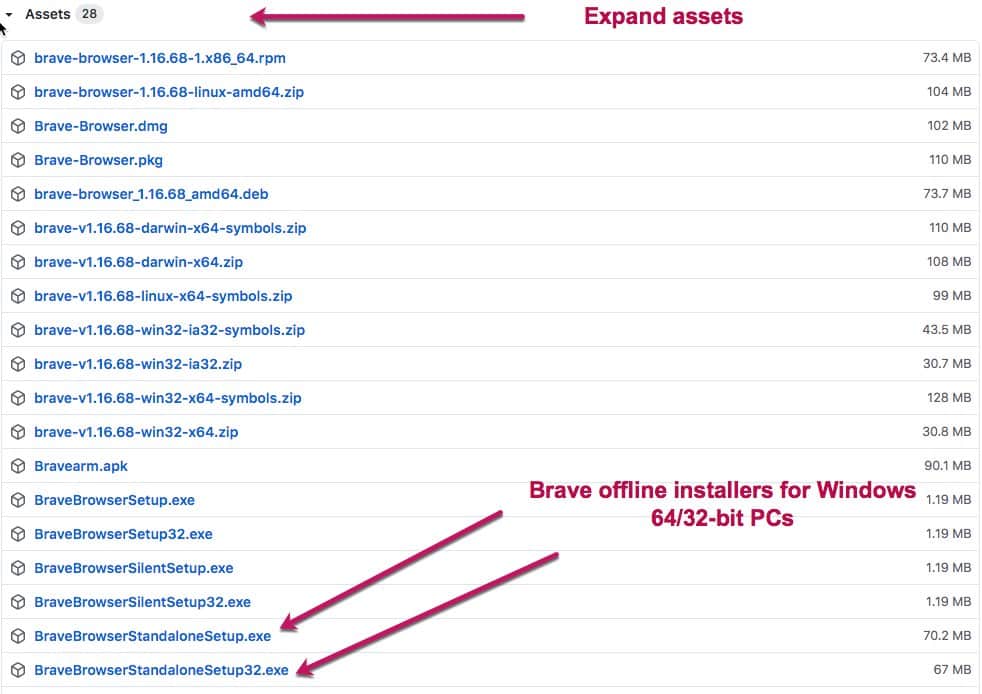 Note-down the latest version number of the Brave Browser for Windows, from the change-log website.
Go to this this Github page for Brave Browser.
Scroll and find the section for the latest stable release channel for Brave 1.25, and click on the "Assets" tab below the release notes.
Now check for BraveBrowserStandaloneSetup.exe, and BraveBrowserStandaloneSetup32.exe links.
Click on one of the links to download the 64-bit or 32-bit version Brave as a full offline installer.
Tip: If you want, you can save the link location (that you get above) as a note on your PC. Later, if there is a new stable release, change the version number to download the updated Brave installer.
For those who want the direct download link to Brave Browser 1.25.68 installer for Windows PC, it is 64-bit and 32-bit.
We suggest the above method as a simple alternative if we couldn't update this page for future versions of the Brave. You can use the same Github page to download the Linux (RPM), Android (APK) and Mac (DMG) versions of the browser.
Now, if you are in a college or workplace where installations are prohibited, you can use the Brave portable edition as an alternative. Check our article on Brave portable for downloading it on 64-bit or 32-bit Windows PCs.